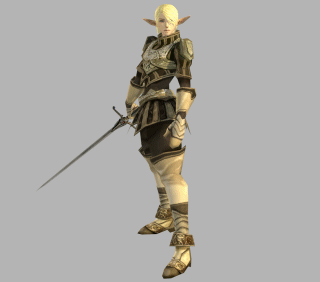 A basic melee fighter class, destined for more specialization in weapons and to wear heavy or light armor. At level 20, the Elven Fighter must choose to be either an Elven Scout, or a defense-based Elven Knight.
Name
Learning Level
SP Cost
Skill Enchants
Common Craft
Can read common recipe books.
1
0
Create Common Item
Creates level 1 common items.
→ Read skill details by level
5
0
Lucky
Vitality points are not consumed below Lv9. Upon death, there is no XP decrease and no poisoning by Shilen's Breath.
1
0
Armor Mastery
Defense increases
5
0
Weapon Mastery
Attack power increases.
5
160
Defense Aura
Temporarily increases P. Def.
5
160
Attack Aura
Temporarily increases P. Atk.
10
910
Mortal Blow
Potentially deadly attack upon the enemy. This skill can be used when equipped with a dagger.
5
50
Power Shot
Causes great damage from afar when using a bow.
5
50
Power Strike
Delivers a powerful blow that strikes the target with 30 Power added to P. Atk. Requires a sword or blunt weapon. Over-hit is possible.
5
50
Elemental Heal
Regenerates one's HP.
15
1100
Community content is available under
CC-BY-SA
unless otherwise noted.