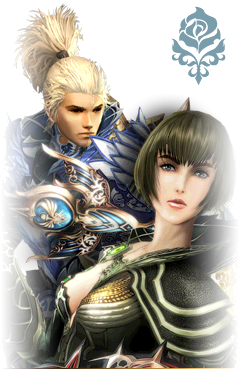 Humans are the most diverse and capable of all the races. They have the most balanced stats and the largest selection of available classes. Although Humans were created by Gran Kain, they worship Einhasad, the Goddess of Light.
Characteristics
[
]
Humans in Lineage II are similar to Humans in the modern world. Humans currently have the greatest dominion in the world and the largest population.
Special Abilities of the Race: Although Humans do not possess any special abilities, their strong point is the fact that they can transfer to the most specialized classes.
Characteristics: Humans are well-balanced in all of their characteristics.
Class Transfer
[
]
Base Class
First Job Class
Second Job Class
Third Job Class
Awakening Class
Human Fighter

Warrior

Warlord
Dreadnought

Tyrr Dreadnought

Gladiator
Duelist

Tyrr Duelist

Human Knight

Paladin

Phoenix Knight

Siegel Phoenix Knight

Dark Avenger

Hell Knight

Siegel Hell Knight

Rogue

Treasure Hunter

Adventurer

Othell Adventurer

Hawkeye

Sagittarius

Yul Sagittarius

Human Mystic

Wizard

Sorcerer

Archmage

Feoh Archmage

Necromancer

Soultaker

Feoh Soultaker

Warlock

Arcana Lord

Wynn Arcana Lord

Cleric

Bishop

Cardinal

Aeore Cardinal

Prophet

Hierophant

Iss Hierophant
Gallery
[
]
Related Pages
[
]